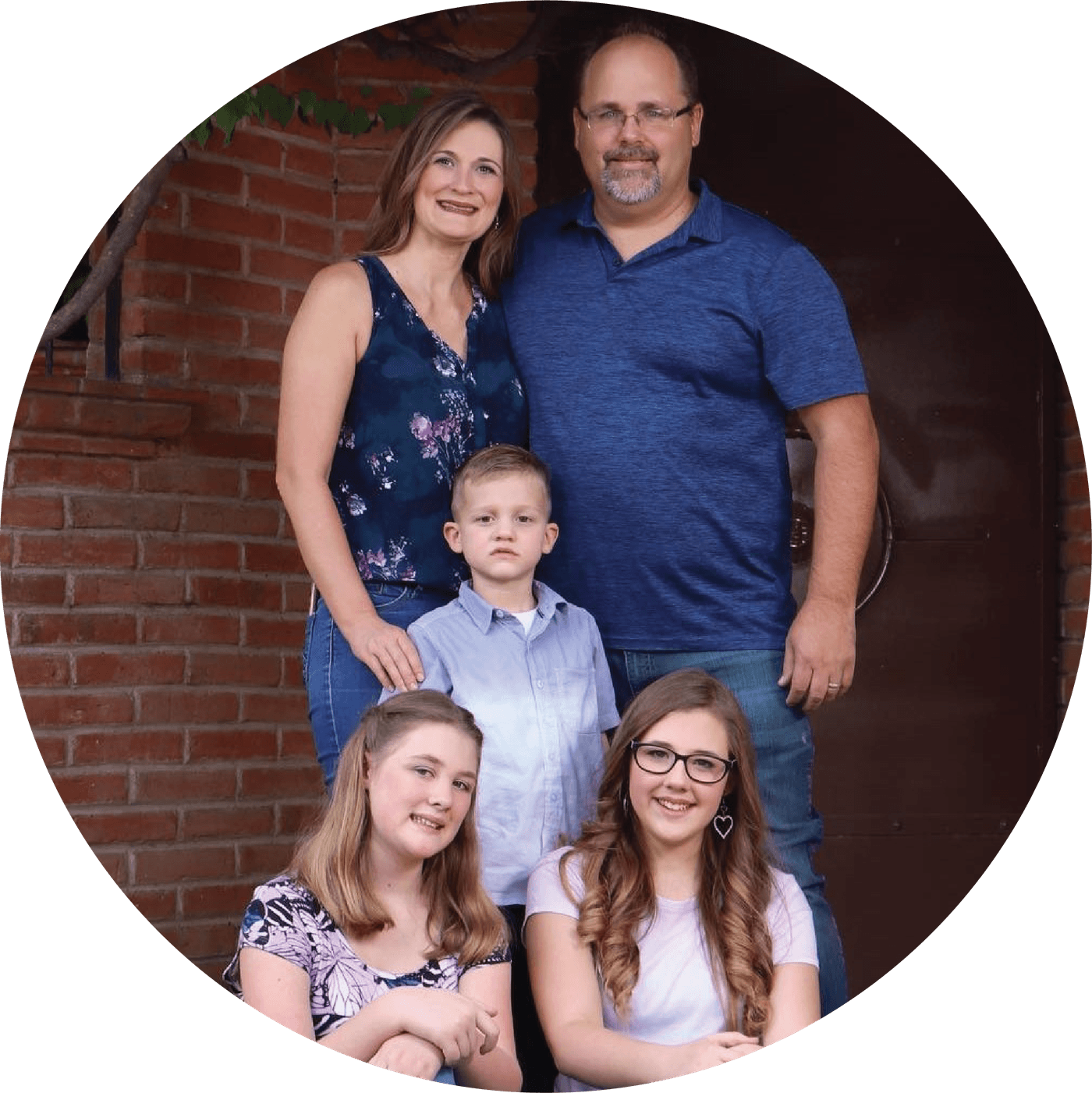 Duane & Julia Martin - Mexico
Duane and Julia Martin are the missionary/evangelist for the Bajio District in the country of Mexico. The District is made up of three states, Queretaro, Guanajuato, and Michoacan and is located in the center of the country. The Bajio District is known as the "Heart of Darkness" because it is the least evangelized area of all Latin America with less than 2% evangelical Christian. Duane and Julia hold kid crusades and adult salvation and healing campaigns to help the churches grow. They oversee construction projects and the planting of new churches in the district.
Duane was born and raised in Oklahoma. He grew up most of his life in a little town about forty miles east of Oklahoma City called Meeker. There he attended Meeker Assembly of God. At age sixteen God really got ahold of his life and would not let go. Right out of high school Duane took a part time job as a youth/children pastor in Shawnee, Oklahoma, while going to college full time and working another part time job. After nine month of youth/children pastoring in Shawnee, He went back to Meeker Assembly to become their children's pastor. Two months later he also became the intrim youth pastor. This was only temperary as he had already applied to become a student at Southwestern Assembly of God University. Before leaving for SAGU Duane got a call and was asked to consider becoming the children's pastor at then Evangel Temple A/G in Waxahachie, TX. In 1996 Duane made the move to SAGU and became the children's pastor at Evangel. While at Evangel, Duane worked for many different pastors. In 1998 a veterian missionary/pastor named David Godwin became the pastor of Evangel. At age 16 on top of the mountian at Oklahoma Youth camp Duane, felt the call of God to missions and now he had the perfect mentor. In the summer of 1999 Duane took his first missions trip to Mexico. Brother Godwin was suppose to be the speaker for this trip but got sick on the way down, the missionary that they were suppose to be working with was not there because he said that because we had brother Godwin, we didn't need him. Godwin looked at Duane and said, "congradulations you just became a missionary!" God did some powerful things that week, but most importantly God reminded Duane of that call to missions. Duane graduated Southwestern Assembly of God University in 2000.
In 2003 a lot changed in Duane's life. Brother Godwin resigned the church and went back to the missions field, a new mentor John Bates became the pastor of then Evangel Temple, and on June 14, 2003 Duane and Julia got married. Pastor John kept Duane and Julia on staff as the outreach and pastoral care pastors. They worked for Pastor John for over a year when they felt like God was calling them to do latin American church planting down on the border with Brother Godwin. They were approved and worked on raising the budget for over two years. When it was apparent that they were not going to get their budget raised, Duane and Julia were asked to come back on staff with Pastor John at now Freedom Fellowship International. Duane became the outreach/children's/missions pastor for the church. Duane and Julia took the church on many missions trips because they wanted to expose the church to what all our missionaries have to deal with and they could see exactly what they were investing their money into. The outreach minisrties of the church really started growing, the missions giving increased dramaticly, and the children were growing closer to God. In Jan. 2010 Pastor John spoke to Duane and Julia that God had spoke to him that God was calling them on to bigger and better things and that he did not want to let them go but knew that it was God. This was only confirmation as God had already started to pull strongly on their hearts to fullfill the call of God to World Missions. They applied and were approved by the National Assemblies of God World Missions Board to become missionaries to Central Mexico with an emphisis on church planting and children's ministry.
Julia was born in Iowa, but lived in many places. She graduated from Brookfield, MO in 1999 and shortly after moved to Waxahachie, TX. She and her family quickly became a big part of Evangel Temple. In the fall of 1999, Julia left Waxahachie, to follow her dream of going to Master's Commission. She spent two years in Austin, TX at Glad Tidings Assembly of God learning everything that Master's Commission had to offer. After her second year of Master's Commission, Julia branched out and moved to Plano, TX, to help start up a new Master's Commission at Grace Outreach Center. After the first year of helping to get the program up and running, Julia knew it was time to follow her other dream. At age twelve during a missions service God had called Julia to become a missionary. She moved back to Waxahachie, and started working with Duane in the outreach ministries of the church. In July of 2002, she and Duane started dating. In October, Julia got the opportunity to go to Niger, West Africa and work for the missionary that was preaching when she felt the call to missions, Brent and Shelly Teague. She was about to work with the Teague's from October until February of 2003. Three weeks after coming home Julia and Duane were engaged and got married on June 14, 2003. Together they have made a wonderful team reaching lost people where ever they go.
Together they have two amazing daughters, Abriella and Annika, and a son, Asher.