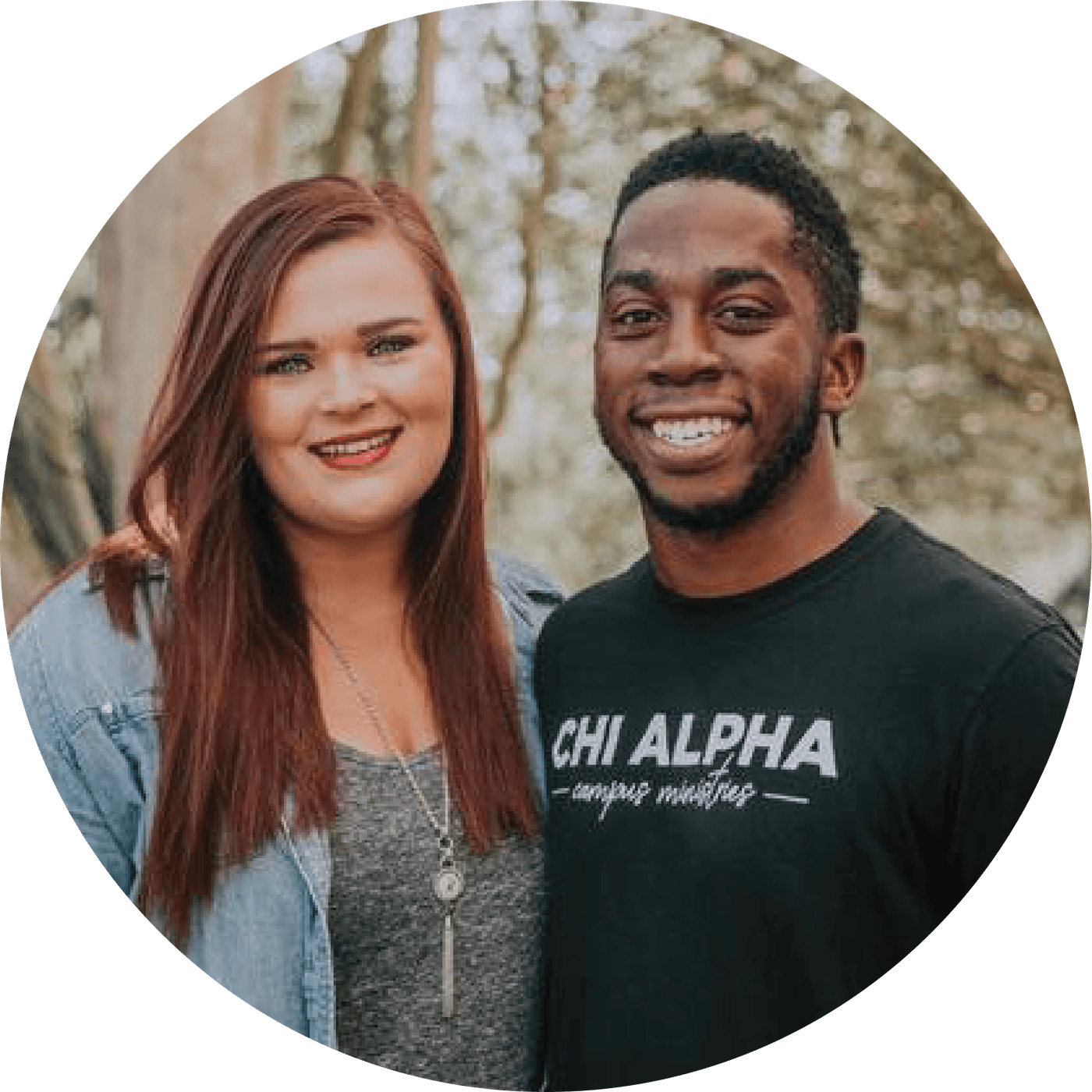 James & Kelsey Price - University of New Orleans Chi Alpha
Kelsey is from the great state of Texas. She attended Texas Woman's University and graduated with her Bachelor's degree in Early Child Development in 2017. About a year after she graduated, Kelsey felt God calling her to full time ministry with Chi Alpha. In response to that call, Kelsey packed her bags and moved to Lafayette, Louisiana to join The Diversity Project Internship, where she met James. Following the internship, she felt a tug on her heart to New Orleans, to UNO, and to serve with Christine and Bubba.
​
James is from New Orleans, La. He attended the University of Louisiana at Lafayette and graduated with his Bachelor's degree in Broadcasting in 2018. During James' time at UL during his junior year he felt God call him to full-time ministry. After he graduated he worked from May 2018-July 2019, and joined the Diversity Project August 2019. Following the internship, James traveled back home to UNO to serve with his wife, and Christine and Bubba.
​
James and Kelsey enjoy learning ASL, traveling, good food, listening and dancing to music, coffee and playing sports(sometimes watching). They love hosting people in their home, and just spending quality time with people in general. They would love to visit every continent at least once. Kelsey has already grown to love the city of New Orleans, especially the students at UNO and the couple are so excited for their time here.
​
Visit the website for UNO Chi Alpha.