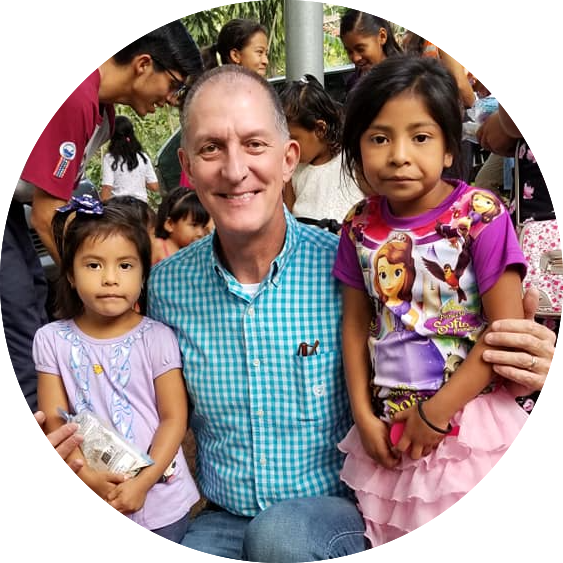 Kenton & Eunice Moody - Serving the Poor in Santa Ana, El Salvador
Kenton, a timid country boy, felt a call of God on his life at age nine to be a missionary. He prepared himself educationally and spiritually and began working with hispanics in the U.S. later serving as a missionary in Panama with the Assemblies of God and then as the International Director for Convoy of Hope, a compassion organization. God specifically spoke to him to come to Santa Ana to work with the children and youth as an Assemblies of God missionary. He and his late wife Elsie came in 2010 and began serving those with economic and spiritual needs. Elsie lost her battle with cancer in 2015. Kenton felt led to continue the ministry and in November, 2017 married Eunice Vargas, a wonderful person who has worked in the ministry for six years as a teacher and sub-director of the Hosanna School. Eunice's love for the children shines through her beautiful smile. The vision to help others continues to expand the ministry.
El Salvador is one of the most dangerous countries in the world compounded by gang violence, fatherless children, and poverty. The Moodys are transforming lives through community development initiatives in the city of Santa Ana. The Hosanna School is only five years old, but has 440 needy students from kindergarten through high school. We teach education with excellence, Biblical values, and love. The Center of Hope teaches hundreds of children, youth, and adults practical skills such as homework reinforcement, English, computer, baking, cooking, music and cosmetology. The Open Door Church with approximately 400 members reaches hundreds more offering physical and spiritual healing through the La Puerta Abierta Clinic, single mother groups, construction of homes, discipleship, and a spiritual connection to God.
For more information visit www.moodymissions.org