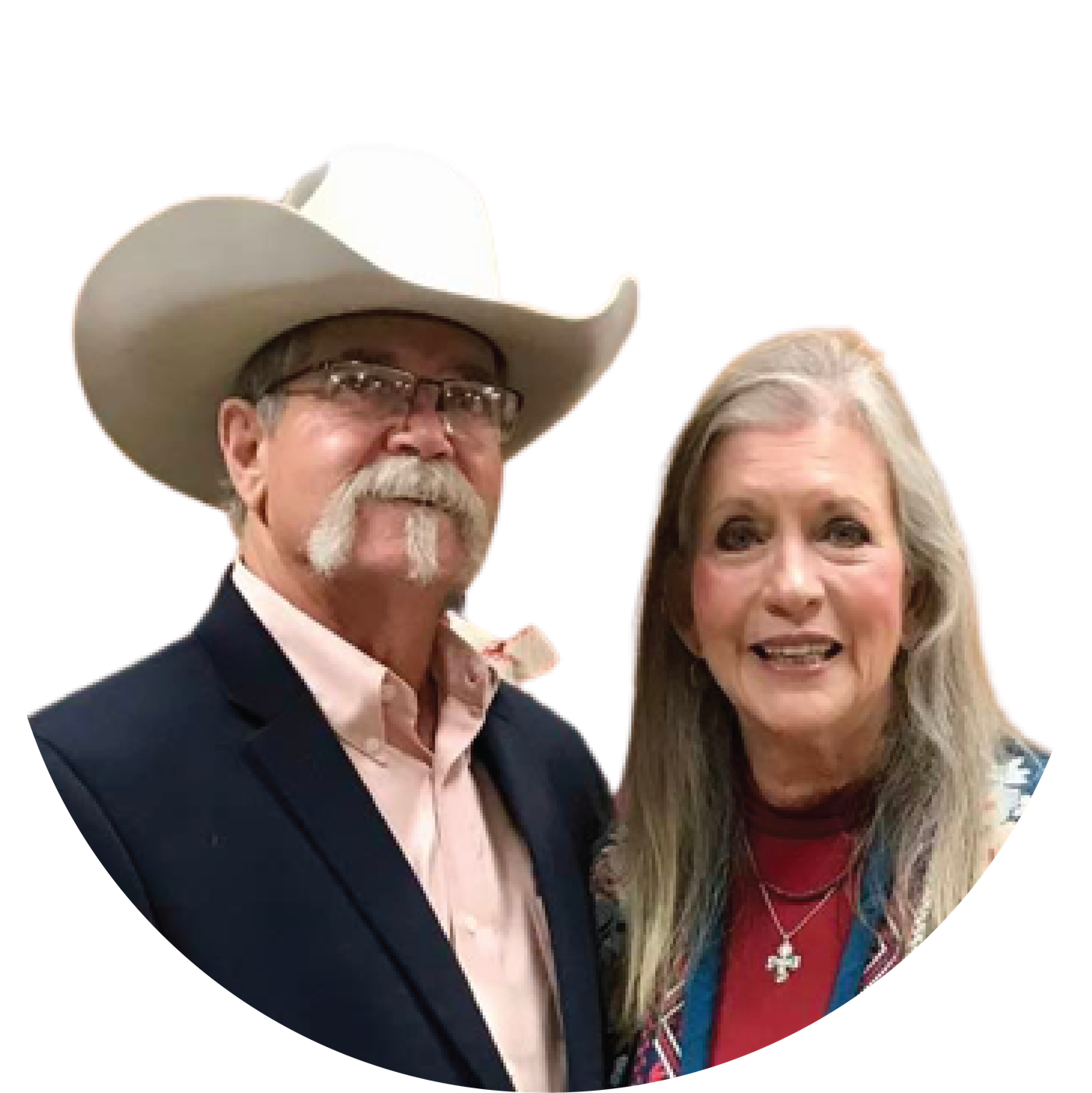 Mike & Rosemary Randolph - Gathering Strays Ministries
Mike and Rosemary Randolph, of Gathering Strays Ministries, are nationally appointed U.S. missionaries working as chaplains with the Assemblies of God. They have ministered at cutting horse arenas around the country. They had their first church service at a cutting horse competition in 1988. As members of the National Cutting Horse Association and the American Cutting Horse Association they also compete in the cutting horse contests and have received numerous awards including four World Championships in the American Cutting Horse Association.
Mike and Rosemary grew up riding horses and competing in rodeos. They attended Texas A&M University where they competed in the National Intercollegiate Rodeo Association. Rosemary entered barrel racing and goat tying and Mike rode bulls and saddle bronc horses. Mike received his B.S. Degree in Agricultural Economics in 1978 and studied Bible at Berean and Jimmy Swaggart Bible College where he received his Certificate in Biblical Studies.
Mike has been in the full time ministry since 1988 serving as pastor and missionary. Today their ministry takes them to the cutting horse arenas where they preach at a different place each week. They hold services, distribute Bibles, and disciple believers. The two cutting horse associations consist of over 20,000 members not including their families. There are over 2,000 cutting competitions held annually. The Randolphs are generally on the road three to four days a week and also lead a Barn Bible Study on Tuesday nights.
Mike has assisted planting churches in Russia, Moldovia, Georgia, and Armenia and worked with two tribes of Indians in the Amazon Jungle area of South America. Presently, reaching out to an overlooked pocket of American culture, his straightforward preaching and realistic approach is tempered with homespun wisdom and western humor. Mike has been described as the Will Rogers of the pulpit with his simple, easy to understand illustrations.This approach to the Gospel has made him a favorite among those searching for reality and authenticity in their faith. They continue "gathering strays" for the Kingdom of God.
Visit the website of Gathering Strays Ministries.